Why is Water Ponding on my Flat Roof?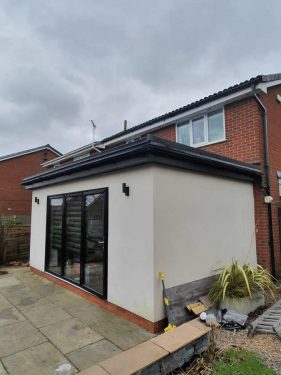 Many homeowners come across problems with a flat roof when water starts ponding or gathering in one spot if it does not evaporate within 48 hours then it could well mean you have a underlying issue that if not dealt with can start leaking into your home causing serious damage. Timbers may become rotten and the interior of your home could be damaged too.
There can be a few reasons why water is ponding or gathering in one place a incorrectly fitted roof maybe one reason all flat roofs should have a low slope the minimum required slope is 1/4:12 meaning that the roof will slope at a minimum 1/4 of a inch for every 12 inches of length a lot of The times when water gathers on one spot of the roof the reason is that there is not a low slope on the roof.
Ponding can also occur when a flat roof is walked on frequently and the insulation beneath becomes compacted.
If you have issues with or need a new flat please get in touch with our specialists at Ark Roofing Preston for a free no obligation quote.